Welcome Groningen
The University of Groningen (RUG) joined the ARCNL public-private partnership as associate partner on January 1st, 2022. Since the start of ARCNL in 2014, the University of Groningen has been involved in ARCNL's research program with their professor Ronnie Hoekstra as part-time group member of the EUV Plasma Processes group. Recently, Hoekstra's activities at ARCNL have spun-out in a separate research group, named Ion Interactions.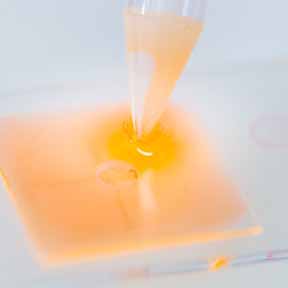 Fred Brouwer returns to HIMS (UvA)
Group leader Fred Brouwer left ARCNL on March 1st. He will continue to work as full-time professor at the Van 't Hoff Institute for Molecular Sciences of the University of Amsterdam (UvA). Brouwer contributed to the original plans for ARCNL in 2013 and he has been with ARCNL since the start of the institute in 2014.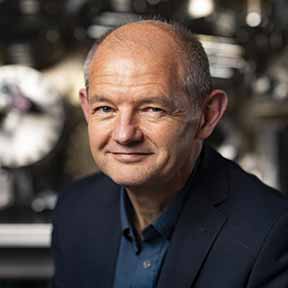 Joost Frenken leaves ARCNL
ARCNL director Joost Frenken has announced his departure from ARCNL. He has accepted the position of dean of the Faculty of Science and Engineering (FSE) at the University of Groningen, where he will start on July 1st, 2022. Frenken started in 2014 as first employee and director of ARCNL.
ERC Starting Grant for Peter Kraus
Peter Kraus has received a Starting Grant from the European Research Council (ERC) of 2.0 million euro, which includes an exceptional investment funding of 500.000 euro. The grant allows him to investigate the ideas put forward in the research proposal 'Attosecond nanoscopy of electron dynamics in strongly correlated materials' (ANACONDA).
Rougher is more slippery
The amount of friction between surfaces generally depends on their roughness, but at the nanoscale 'rough' surfaces experience less friction than smoother surfaces.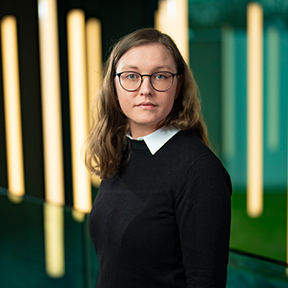 NWO WISE grant for Emilia Olsson
Emilia Olsson, ARCNL group leader (Materials Theory and Modeling) and assistant professor at the University of Amsterdam, has received a Women in Science Excel (WISE) grant amounting to 250.000 euros from the Dutch Research Council (NWO).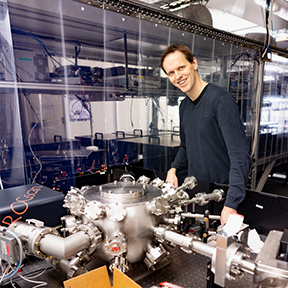 VICI grant for Stefan Witte
ARCNL and VU group leader Stefan Witte has been awarded a VICI grant from the Dutch Research Council (NWO), in the domain Applied and Engineering Sciences (TTW), for his project 'Extreme-ultraviolet nano-imaging with extreme speed and sensitivity'.
OTP funding next generation EUV sources
ARCNL and VU group leaders Oscar Versolato, Stefan Witte and Wim Ubachs have received funding from the Dutch Research Council (NWO) Open Technology Programme for their project 'Plasma driven by variable-wavelength laser for next-generation EUV sources for nanolithography'.
TKI Funding
Together with public and private partners, ARCNL group leader Oscar Versolato (EUV Plasma Processes) has received governmental TKI funding from the Topsector Holland High Tech for his project 'Determination of the state of target matter for EUV generation: advancing metrology'.

NWO XS grant to research plasma based CO2 conversion
The group of Roland Bliem (Materials & Surface Science for Extreme Ultraviolet Lithography) has received an NWO XS grant of 50.000 euros to investigate the process of photoelectron spectroscopy in a plasma environment to better understand plasma-based conversion of CO2 to fuels.

Science Park 106
1098 XG Amsterdam
The Netherlands

ARCNL is a public-private partnership between NWO, the University of Amsterdam, the Vrije Universiteit Amsterdam, University of Groningen and semiconductor equipment manufacturer ASML, and managed by the Netherlands Foundation of Scientific Research Institutes (NWO-I). ARCNL's mission is to focus on fundamental physics and chemistry in the context of technologies for (nano)lithography, primarily for the semiconductor industry.