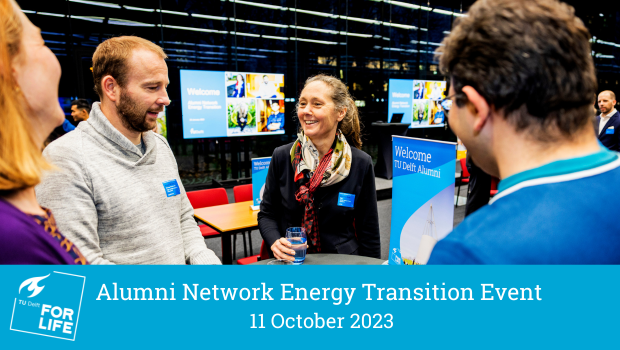 Register for the Alumni Network Energy Transition Event



Date: 11 October 2023




Time: 16.00 - 19.30




Location: ESP Lab, TU Delft Campus


Contact
Heeft u vragen, opmerkingen, tips of ideeën voor het Alumni Relations team? Neem dan contact op via alumnirelations@tudelft.nl.

Wilt u uw (adres)gegevens of communicatie voorkeuren wijzigen? Dat kan via tudelftforlife.nl.
TU Delft for Life
Tudelftforlife.nl is de wereldwijde ontmoetingsplaats voor alle Delftse alumni. Breid je netwerk uit, kom in contact met oud studiegenoten en blijf op de hoogte van het laatste nieuws en evenementen.

Aanmelden
|
Website