Discover the CERN Knowledge Transfer 2021 Highlights
CERN operates at the cutting edge of technology. This is not only vital for the tools that enable our research, but also for the knowledge that we transfer to our Member and Associate Member States, providing important input to industrial innovation in many fields, and benefits to society at large.

This report provides details of these and other exciting developments in 2021, showcasing the societal impact of CERN's innovation.
Oncology treatments of tomorrow
Magnet technologies stemming from CERN can be used for the development for gantries for ion therapy.

GaToroid is a novel concept of a non-rotating gantry for ion therapy based upon a toroidal magnet. In 2021, the first high-temperature superconductor prototype coil was assembled.
Machine learning software for autonomous driving
Machine learning algorithms stemming from CERN can help make autonomous driving safer.

CERN and Zenseact, a company owned primarily by Volvo Cars, have been been exploring how machine learning algorithms used for studying collisions in the Large Hadron Collider can be applied to avoiding collisions in autonomous vehicles.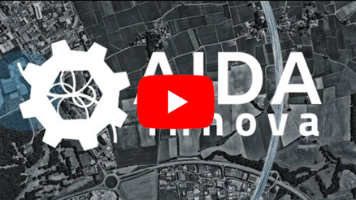 Unfolding the scientific potential of detectors
From medical imaging to weather forecasting, from airport security to art restoration, detectors in unexpected places are improving our daily lives.

Started in 2021, the CERN-coordinated AIDAinnova project aims to provide state-of-the-art upgrades to research infrastructures, such as test beams, in order to unfold the scientific potential of detector technologies.
Portable detectors for microdosimetry and ion therapy
Radiation detection technologies developed at CERN can be used in ion therapy and microdosimetry.

The GEMTEQ detector will be used in microdosimetry, which studies the absorbed dose in biological matter at cell level, for a better understanding of radiation effects in human tissue.

A new sealed and low-pressure version of the detector has been successfully used for measurements with protons and carbon ions at CNAO.
From physics to fraud detection
CERN's expertise and tools can be used to detect fraud.

CERN's know-how in big data storage, processing, analysis, and visualisation can help advance anomaly detection techniques in financial markets, in collaboration with Wageningen University and CORMEC.
Quantum computing and artificial intelligence for Earth observation
CERN is leveraging quantum technologies to revolutionise the way we do Earth observation.

In 2021, CERN strengthened its partnership with ESA in the field of quantum technology and artificial intelligence models for Earth observation (QUAI4EO).

The collaboration intervenes in the context of CERN's Quantum Technology Initiative and ESA Φ-lab programme on Earth observation.